The HDA now includes a nifty backup system, called the Personal Backup Assistant!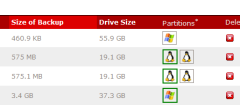 You can back up any drive in your home by simply booting over the network! See the full details!
We have integrated the PBA (also blog) system with great help from our friend and PBA leader Roland Hui.