It's been over a week since we last updates news about the Amahi HDA. Time for an update!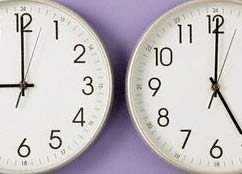 This week, in addition to finishing the theme engine and the first theme, we just got two-way Outlook calendar synchronization working!
At this time, we have it working with Outlook 2007. We will need testers for the older versions of Outlook!

We also got seamless subscription to calendars from iCal, the Mac OSX calendar client!
For Outlook 2007, we have this:
Internet Calendars are calendars that are shared through the Internet. Internet Calendars are based upon a global Internet standard that allows calendar information to be exchanged regardless of the application that is used to create or view the information. Internet Calendars use the iCalendar format and the .ics file name extension.

Microsoft Office Outlook 2007 supports two types of Internet Calendars:

Calendar Snapshots: This Internet Calendar is sent in an e-mail message. It is not linked to the source calendar and is not updated automatically.
Internet Calendar Subscriptions: Internet Calendars, whether created in Outlook or in another e-mail application, are downloaded from a calendar publishing service or special Web site where people can host and subscribe to calendars.
Obviously, the second feature is the one we're interested in.
Many thanks for those inspiring us to get this working!
There is interest to get the iPhone supported in the HDA. I wonder if we can borrow an iPhone for a little while to test this feature. Any volunteers? 😉