We are sporting a new home page for our site! We're excited to introduce it to you!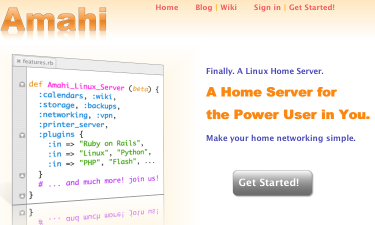 Some people have been previewing this new home page and providing great feedback.
In this new site, we are introducing the base for managing one (or more, for the true power users in you!) HDAs from one location. We are starting to expand our beta program to enthusiasts for our Amahi Linux Home Server.
Head on down to http://www.amahi.org/ and give us some feedback!