Watching the home networking space is interesting. The whole space is exploding, many people approaching it in many different ways.
We hope to have a good approach with the Amahi Linux Home Server. We wanted to recap a bit a few interesting links we have been gathering.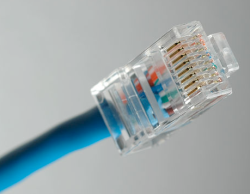 Education on Home Networking
One thing most people realize is that enthusiasts and "DIYers" have an edge: education.
So, for instance, Sony spends some nice effort educating US customers and potential customers through their Backstate101 site. They have a large number of tutorials and courses. Take for instance this excellent online course on advanced home networking. It is particularly thorough and informative. Here are the lessons:
Advanced Networking: basic infrastructure, like setting up a client/server configuration (that's our interest!), wiring (ethernet, power line networking, hubs), sharing printers, etc.
Advanced Network Security: protecting your network, firewalls, testing your setup for security, etc.
Wireless networking: all about wireless
Advanced topics: remote access/VPN, hosting a web server or email server, distributing audio and video, etc.
It covers a whole range of networking topics fairly deeply. Here are other home networking tutorials. They are sprouting everywhere!
Growth!
The projections in the humming home networking space are periodically pouring in. This one from Parks Associates, indicates home networking worldwide will reach 170 million units in 2006.
Home networking penetration worldwide is predicted to increase nearly 50 percent from 2006 to 2008, reaching to almost 170 million units by the end of 2008 from 114 million in 2006

According to Parks Associates' white paper "Europe: Home Network Update", service provider-led deployments of residential gateway solutions, particularly in Europe drive the growth of households with data networking solutions for broadband and file sharing. Amid aggressive competition, European broadband providers will have deployed residential gateways to more than 16 million households by the end of 2008, up from 11 million at year-end 2007.
Online Media and Home Networking
Check this one out. A nice fellow got to find out the hard way that apparently Comcast limits monthly downloads at the highest speed to *cough* 384GB *cough*. Not bad. After that, you get some slowdown. For the geeks out there, 384 is, of course, 256 + 128, a nice round number. Clearly, the next slowdowns come at 448GB and then 480GB