We knew it was coming, and it's here: the "Web App Gallery."
But, I am sorry to say, the resources of the empire beat the far flung energy of the rebellion: Microsoft announced their Web App Gallery just a few days ago. Needless to say, I am confident the rebellion has more features/functionality and flexibility in the Amahi Web App Gallery.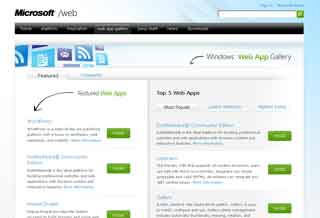 The developers in the Amahi community are working feverishly to complete the "App Gallery" functionality for mainstream release. Currently it is ready for the hard core, and a few features/bugs are being ironed out before we release to the public. When we do release it will be a strategic battle win for the rebellion.
There will be a host of applications ready – from UPnP/DLNA media servers to web site analytic tools. It's hard to keep the community's contributors at bay. Hopefully we won't have to for too long now.
Stay tuned!