As we prepare for releasing Amahi 5.0, we thought we'd make a "last call" for any translations that you would like to be integrated in Amahi 5.0 out of the box.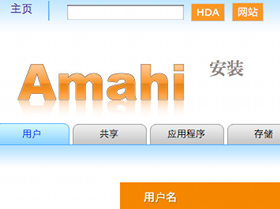 Thanks to our amazing community, we already have a few completed, besides English (US): Chinese (simplified), Dutch, French (Canadian), Indonesian,  Portuguese (Brasil) and Spanish (Traditional).
Awesome work from the community!
We need help with some partial translations we have for German, Norwegian (NB – Bokmål), Italian, Greek and Russian.
Do you know any of those languages?
Do you know a language that you would like to see supported in Amahi?
The process is quick, about an hour or so to do an entire translation (less for a partial one), and it has some automatic help from Google Translate. If you are up for the task, get in touch by coming to the developer's channel or write the team at support at amahi dot org!