We have been busy updating several of your favorite Amahi applications over the past few weeks.
One of the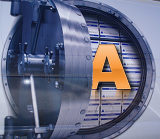 most frequent issues that we hear about is the need to update an application to a newer version but the data from the old version may be essentially lost, unless you know how to back it up with things like phpMyBackup or phpMyAdmin (which can be error-prone).
No more! Steps have been taken to help protect your data for upgrade. Keeping with our data integrity mantra, we are proud to announce a new feature to Amahi!
We have deployed a new feature called "autobackup" for a selected group of applications.  These apps will automatically back up the existing database when select applications are uninstalled. When you install the new version, your data is imported, automatically!
These apps include some big ones like Drupal, Horde, FengOffice, eyeOS and Gallery. We are working to make this feature available to all apps that have data going forward. Tell us your favorite application you would like to see this feature for and we will do that first.
We hope you enjoy the updated versions for your HDA. It's your network and Amahi helps you run it easily!
Thank you for your continued support!
The Amahi Team