We're happy to announce Amahi 5.4 today!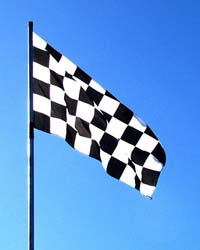 Along with it, we also are happy to announce the Amahi Express CD!
Faster than Superman can rescue Lois Lane, the Express CD downloads and installs in minutes and gets you the most stable Amahi HDA ever.
Too bad you can't install one AT THE OFFICE
Amahi 5.4 brings top notch stability improvements as well as UI improvements in looks and speed:
The installed applications show first on the apps tab so that it loads much faster
The servers tab is no longer an advance setting. It's directly under Settings now, easy to reach
The default workgroup is now set to WORKGROUP, for easier interaction with Windows clients
… and more! See the 5.4 release notes for the details.
Amahi 5.4 should be now on your HDA, automatically updated!
Without further ado (drumroll) we bring you the …
Amahi Express CD

The Express CD is an all-in-one, up-to-date, Amahi CD, for headless install, derived from Fedora 12. It's the fastest and simplest way to install Amahi by far to date!
Express: it will automatically WIPE OUT your entire first drive for you (unless you chose the expert option).
Headless: there is NO desktop after install. This means faster and meaner, no wasted resources on graphics.
All-in-one: all the packages are included, much less downloading needed.
Up-to-date: the latest upstream updates from Fedora and from Amahi at the time the CD was pressed are included right in!
The development team got this down to about 400 MB, or about 10 times smaller than the regular install! Download, burn and share with some friends! 😉
Still need a desktop after all of this? We've got you covered with the desktop packages after you install.
When you stop by the community channel or the forums please take a minute to thank Solomon (slm4966) and the testers team for the hard work in putting this Express CD together and testing it!
This is expected to be our last release on Fedora 12 and the last in the 5.x series. Can't wait to see the new goodies in 6.0!
Cheers!
The Amahi Team