Hey Home Servers can be for gaming too!  With this latest app release, Amahi brings Arcade gaming to your Amahi Server! ArcademSX and Game Packs 1 & 2 bring classic arcade games to your network.  Many other game packs are also available.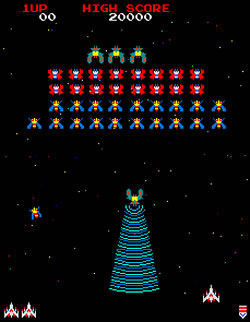 If you've visited the Forums or Community Channel, you have no doubt seen the question, "How do I access my Apps when I'm away from home?".  It is one of the most requested features for Amahi.  Contributor Guillaume Boudreau took on the challenge and created Amahi Web Apps Proxy.  This App makes it simple to access your Amahi Apps over the Internet, if  VPN is not an option for you.   Please educate yourself on the security implications of Hosting a website.
If you do host a website, commercial or personal, Piwik can provide you with a plethora of information about the traffic and visitors on your site (known as analytics).  Piwik is hosted on your server, so the visitor data stays private. It also has a plug-in feature for easy customization.
We hope you have fun with these new Apps and find them useful. Read on for more!
---
ArcademSX
ArcademSX is here, the most advanced free arcade script ever released. With ArcademSX, you can install game packs from AVArcade, GameSiteScript, phpArcadeScript, and even use highscore compatible IBProArcade games to allow your users to compete for the top spot in your arcade.
No other arcade script is as easy or feature packed,  as Arcadem Pro. There are many more great features, check them out
here
or at the parent site
here
.
Also check out the two game packs that we are releasing ArcademSX Game Pack 1 and ArcademSX Game Pack 2
---

Amahi Web-Apps Proxy
Amahi Web-Apps Proxy allows the use of multiple Amahi applications using a single host name (URL).
This could allow you to access all your Amahi applications by using your http://username.yourhda.com URL, from outside your local network. Make sure you enter a username and password to limit access to only authorized users, the first time you access the application.
---

Piwik
Piwik is a downloadable, open source (GPL licensed) web analytics software package. It provides detailed reports on your website and its visitors, including the search engines and keywords they used, the language they speak, which pages they like, the files they download and so much more. Piwik aims to be an open source alternative to Google Analytics.
All the program's features are built as plugins, which means you can easily add new plugins built by the community to customize your own Piwik installation. If you have specific needs then you can build a plugin that processes data in a different way.
Cheers!
The Amahi Team.