Update: see our new Amahi logo page!
We have been planning an entire site makeover for a little while now. How do we best represent an award winning Home Server with the largest App Store of its kind, with a burgeoning community and user base?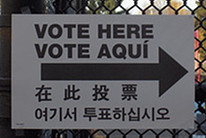 To get this party started we dove in head first with the help of a popular site for logo competitions and … fast forward a few days … "Let the good times roll " … and we got a LOT of submissions! 200+ of them! Some were provocative, some were sexy, and all were well done. See a small collage of them below.
We have selected 8 out of the many fine entries, and we would like you to participate. Help us choose one by voting for the ones you like the most. So take a look drop your vote to let us know what you think!
Drive to Chip In
Would you like to chip in towards the logo and site makeover? We already have one donation from gjc1000 … thanks Chris! We have taken a more economical and competitive approach to getting a design for our logo and website, but even so, it is not an inexpensive task for a fledgling Open Source Project to undertake. We are holding a drive to help with the the logo and site design. Would you like to contribute in your own way? Here is a good chance!
We know that you work hard for your money, and hope that you can see the value in supporting Amahi in a small (or large) way. We have a great community, who has contributed not only with code, themes and apps but also on mirrors and hosting! We work hard to bring the absolute best home server technology to you!
Now go vote (and chip in)! Tweet and post your favorites in Facebook!
Want to see all 200+ entries in the Amahi logo contest. Go check them out and let us know if you feel strongly for some of these beyond the 8 that are limited in the poll!