As we pondered in all of our geek and glory we decided to expand our story;
Amahi is here with a new release for you to enjoy, but relax it isn't gory;
Many of the changes are quaint and contain much Amahi Lore;
There is no tapping of chamber doors, only intense mapping of the Amahi Core.
Yet as we speak, we are set to release, many more apps to the app store!
It's not just this, it's so much more!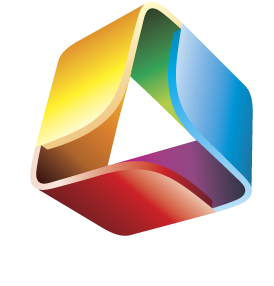 It's not Halloween without a reading of Edgar Allan Poe's "The Raven" and while we are not literary poets, Amahi brings poetry-in-motion for the digital management of your media. We're happy to announce our newest release, a new logo and and update on what's next!
Amahi 5.6
Many enhancements and some fixes:
New platform with a few simplifications in the user interface, major performance improvements for application installs, and some fixes: translations to Spanish/Polish/Japanese, DLNA improvements for .nfo support, enhanced support for elevated privileges in some apps, added functionality for wake-on-LAN (WOL) for dynamic leases, improvements to the Primary Domain Controller (PDC) and more …
A new Greyhole release, v0.6.28, the very popular Storage Pooling technology built in with Amahi, with some stability updates and a new feature: browsing the recycle bin with a share
A new release of Amahi Plug Edition, version 1.0, for the popular Plug Computer! This update includes over 10 performance updates and tweaks, so that Amahi can run in even the most resource constrained Plug devices with as low as 128MB of memory, like the Seagate Dockstar or a PogoPlug.
New Logo!
We've got a new logo! This is the "dice" logo and we're very happy to announce this! It turns out that choosing a new logo was a pretty intense experience (with 400+ entries received and so many good designs, mixed with opinions of every kind).
We got a lot of great feedback and we will be deploying the new logo along with a makeover of Amahi's website soon!
Skipping Fedora 13 for F14
You've all been asking and we've decided to skip Fedora 13 and head straight to Fedora 14, due in 3 days! This provides numerous advantages to Amahi, including kernel updates without reboots!
We see a pattern of supporting even releases! (We also skipped F11).
Many thanks to obinou and ppmt for testing the new release of the Amahi Plug Edition, to Mouton for the great progress on Greyhole, to all of you in the community who gave feedback for the logo and for helping test the new release! Amahi could not do all this without you!
Cheers!
The Amahi Team


Photo by euart