Check out what we have for you, a
Drive Extender migration guide

It's a guide and a comparison of WHS's Drive Extender vs Greyhole, the Storage Pooling technology built in with Amahi.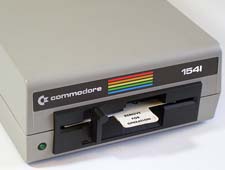 It's things like this that highlight the importance of open source.
Microsoft has discontinued Drive Extender in the next version of Windows Home Server (WHS), nicknamed now #VailFail throughout the social networking sites. If this were open source software this simply could not have happened. Someone could simply fork the project and continue on – let the best code flourish!
This action riled testers, caused  thousands of angry and rude complaints, with many users now looking for a WHS alternative.
Amahi, with it's implementation of Drive Pooling based on Greyhole, could be an ideal alternative for many.
We have not considered Amahi to be a competitor to Windows Home Server. For one, it's not backed by a well-heeled corporation like Microsoft. However, many people have, and that's OK. Just look at what some users have been saying about Amahi and Greyhole vs. WHS:
"[..] I am a freelance cameraman, video editor and photographer, I make high demands on reliability, usability and performance. WHS never cut it for me and the Drobo, which served me well for the past year, has a shockingly lacking performance [..]" —Axel Segebrecht, UK
"[..] So far I am extremely impressed. I have come from 4 reinstallations of WHS … From what I have seen Amahi is rock solid [..]"  —Ben Quittner, Victoria, Australia
"[..] I was an early adopter of Windows Home Server but wasn't happy with it. It was "delicate". Issues appeared on a daily basis and it didn't "play well" with the non-Microsoft computers in my house. [..]" —Richard, Calgary, Canada
There are many more! See them at the Amahi testimonials page.
How You Can Help
At Amahi we care deeply about reliability. A home server has to be very reliable. Amahi is being used by thousands of users daily, most of them 24×7. Many tell us the reliability of Amahi is second to none, and much better than many routers or NAS devices. There was a lot of effort poured into the reliability aspect of Amahi from the very beginning.
Although many people in the community have worked hard to shake bugs out of Greyhole, one of the things that we know we have to do is knock out the more obscure bugs in it. While we have found and fixed a lot of the critical bugs, every software system has tougher bugs lurking. These are usually harder to expose and even harder to catch!
So, if you are interested in helping take Amahi and Greyhole to a whole new level, you can help with the Greyhole grinder initiative.
Reminder: Follow Amahi on Facebook and Twitter
Oh, and a reminder, Amahi recently got a fancy new "official" Facebook page:
So go ahead and "like" Amahi there to follow developments in Facebook. Your response has been great (about 400 fans in just a week or so!). You can also follow us on twitter.
Cheers!
Pic by: moparx