The Amahi team is thrilled to announce Amahi 6 today!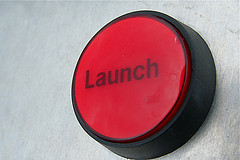 We are also embarking in an adventure to make Amahi more successful and reach farther! We are going to offer 2 new premium accounts, with new services and support. We will make a few apps available in the Amahi App Store for a small convenience fee. About 2/3rds of the apps will remain as is, and the others would go for something like 99c to a few dollars, shared with the community and the app authors. Today we will start with our usual Free account, plus the new Pro and Ninja accounts 🙂
The first service we introduce is one that the community has been requesting for a while and we call Amahi Sync. Amahi Sync is an app that syncs files in designated shares on your HDA to a personal space online, one way from your HDA. It lets you easily backup, sync and share files in a network share, without installing any software in your client computers or other devices!
We are also introducing Server Alerts: a way to receive important notifications events related to your HDA. If you have logged in to your control panel recently, you may have seen the new alerts area! More on all this below. Back to Amahi 6!
Amahi 6.0: Reliability, Reliability, Reliability!
Amahi 6.0 brings a plethora of upgrades, reliability fixes and features, and better hardware support, courtesy of Fedora 14. Here are some of the highlights in this release (see the Amahi 6.0 release notes for all the details as well as the upgrade guide from Amahi 5/Fedora 12).
Application reliability. With HDAs distributed around the world, app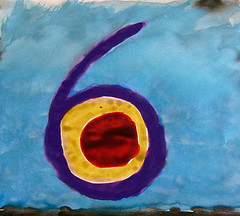 installation could fail due to mirrors being down or unreachable (Sourceforge suffered a noticeable outage this past month). Amahi 6 uses a mirror system to minimize these errors down to zero. We are also in the process of building an even more robust mirror system (thanks to robbiet480 and smccloud for the efforts and server donations!).
Greyhole updates galore. The storage pooling technology in Amahi, Greyhole, is now at version 0.9. Greyhole has undergone tons of improvements and fixes, in part thanks to many in the community who really stressed it to the limits and exposed new issues. It also now uses a high-performance database as a back-end in Amahi 6, providing a 10X performance improvement in handling events!
Amahi 6.0 also introduces Anonymous/Guest share access, localize share names, and easy to manage webapp aliases (for the technical in you). It also supports (to a certain extent) upgrades from Amahi 5/Fedora 12! Check out the upgrade guide. Head on over to the Amahi 6.0 release notes for all the details!
So get your install on! Use the F14 DVD install for now, as the Express CD is being updated as we speak!
Online Synchronization, Server Alerts and Premium Plans!
The Amahi Sync and Server Alerts services (see screenshot of a server alert email to the right, below) join the very popular free VPN and dynamic DNS services, already providing reliable service for a long while.

Goal. These new plans and the recent Amahi Ready program for hardware vendors have the goal to take Amahi's  success and extend it further and wider. In other words, we want to provide faster turn-around for features, perform rock-solid testing (we have built a small army of bots for app testing!), attract more apps (including non-open source apps), stimulate our contributors and testers (and manage the tester program properly) as well as provide professional support for these and newer services.
Many in the community have been very encouraging of this effort all along. We thank you for helping propel Amahi from a personal hobby, to the leading open source home server software used across 30+ countries and in 20+ languages.  And also having the coolest collection of media server apps and webapps!
We'd love to hear your thoughts on what services you would like to have the most. A small team of contributors have been testing Amahi Sync and we are implementing even more improvements immediately. We're offering a 20% discount for those signing up in the next 4 weeks of this roll out!
Now what is this new Amahi Sync you ask? Amahi Sync monitors files in a share called Public (with further customizations coming soon) and it instantly synchronizes online under a subdomain of amahi.me. Amahi Sync is implemented via Amazon's AWS services. Amahi Sync is meant for easy sharing by everyone in your network: anyone can put files in without needing to install software in client computers and devices as well as simple backup.
Quick FAQ for Amahi 6.0
I installed the Amahi 6 beta. Do i need to reinstall? Good news! NO need to reinstall! The update is automatic a few hours after the repos are updated, your HDA will have the latest bits!
Is the Express CD ready? Are all the apps ready? Nope, sorry. We are going to work on the apps and the express CD next!
What architectures are supported? 32bit and 64bit x86 architectures (ARM is not yet supported in Amahi 6)
Can I upgrade from Amahi 5: yes, with caution and patience. You don't have to, however. Your Amahi 5 server will continue running for years if you let it run!
I need help installing Fedora 14! Check the Full Fedora 14 install guide, which was designed for Linux novices and WHS converts into the Amahi way. Thanks slim!
Special Thanks!
Considering how Amahi 6 got over 230 installs in just the beta, it would be hard to credit everyone who participated in Amahi 6, from ideas, to documentation, to bugfixes, to testing. However, we'd like to give a collective THANK YOU to all those who have contributed in any way, since Amahi 6 looks like a very solid release!
Cheers!
The Amahi Team
[Pics by steven depolo and Mykl Roventine]