Meet the Express CD v1.0 for Amahi 6.1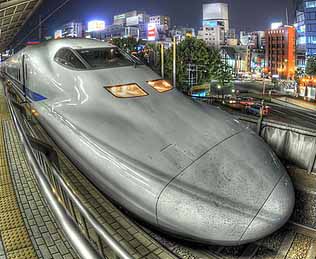 This Express CD Train has taken a little longer on it's route but we're happy to announce that after lengthy development and testing the Amahi 6.1 Express CD is ready for widespread release!
Like all things, great products take time. The bittorrent and dowload mirror's have been seeded and it's ready to roll. So hit it hard, hit it often, and let your good times roll! Many kudos for Rod Waldren and Solomon for this smallest release ever and one of the most problem-free ever!
If you are new to Amahi, the Express CD is the shortest, fastest, easiest way to install Amahi. It erases your entire PC and makes it a headless Amahi 6.1 HDA (Home Digital Assistant) in a flash.
If you can spare the resources, please seed the torrents for an easier download in our server. Last time we brought the servers to their knees, however, this time we hope they will survive!
Live Apps Updates!
We've verified more apps and they made it to live status! Namely the world renowned and rock solid torrent downloader Transmission is ready to rock and roll just in time for you to use to download the Express CD! Then you can check out your system's logs with one of Peter's (pjcrux) personal favorites LogAnalyzer.
Lets not forget the importance of scheduling with iCalendar. While you're waiting .. play some PHPYahtzee. If you're train is going to be awhile still hit up the CMS app of Family-Connections. Got questions with pressing answer? No worries! Try the PHPMyFAQ app to solve your woes!
We are working on a program to verify apps faster and more reliably. This is critical in keeping the load of bug reports on the community manageable. Stay tuned … 🙂
Cheers!
The Amahi Team