Hello! Rumors of our demise to Apple were greatly exaggerated

We're extremely happy to announce the third Alpha release of Amahi for Ubuntu.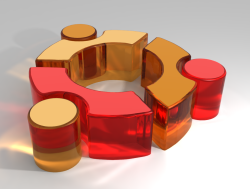 This release supports Ubuntu 11.10, and paves the way for supporting the next LTS (Long Term Support) release, 12.04.
Support for 32 and 64 bits is included, as well as ARM support, having been run on the PandaBoard!
We're also confident it probably works well on systems like the BeagleBoard and similar boards. We're looking to also port Amahi on the upcoming launch of the Raspberry Pi $25 boards in the coming weeks.
These probably make the most compact and power efficient Amahi systems yet!
Note that this is still alpha and takes some MAD SKILLZ to install.
Many thanks go to Frans (better known as eFfeM, our team lead for Ubuntu, who is back with a vengeance) and the rest of you that helped test Amahi on Ubuntu with this great new release!
The Amahi Team