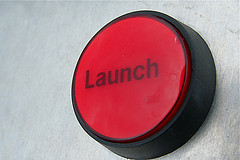 Well in time for Halloween, we are happy to announce the release of Amahi 6.2!
This release brings mostly stability and bug fixes. We have included a handy introduction to Amahi shares (PDF), fixed issues with special usernames, fixed shares area permissions, and in some cases we fixed disappearing DHCP leases. See all the details in the release notes for Amahi 6.2. This is an automatic update* and it will be the last release before Amahi 7.
The Amahi on Ubuntu release has been very popular! We have beefed up Amahi's underlying infrastructure in the last few months to support the growing load. Amahi Sync, our own cloud syncing and backup solution for premium users, has been enhanced to support the increasing load. Amahi has been growing faster than ever and we try to keep up!
There have been many apps that have been ported or needed reimplementation and the community of app contributors has delivered steadily, to the point that we have almost all apps running across all platforms. Kudos to bigfoot65, the Amahi AppMaster for managing it with diligence and persistence. Thank you!
There is also some new blood and activity in apps, like the popular ownCloud, OpenRemote, MediaRip, Status.net, ThinkUp, Multicraft (a new and nice Minecraft server) in close cooperation of several people in the community (bigfoot65, northridgegrp, sanfelix, Taapie, zombu2, others, …). We are overdue for a post on the latest apps …
On other news, development is well under way on Amahi 7, based on Fedora 17 (or 18). Amahi 7 is a major re-implementation of the whole Amahi platform, with modern technologies like Rails 3 and ruby 1.9. It should run faster and be able to do much nicer things. We cleaned up and put a whole new nice skin to the wiki! Amahi got a nice plug on the popular blog @makeuseof reviewing WHS alternatives. Recently, community member Al Jachimiak (aka M3n_tal), along with support from core team member Pat (aka repat), presented a session on Amahi to a capacity crowd at the Ohio Linux Fest and it was well received!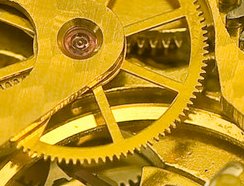 Are you interested in getting involved with the Amahi community? We have lots of projects that are busy and can use help to move faster, from writing more tests for Amahi 7, to helping with marketing, to design, to packaging apps, to help planning for the tester program, to running the IRC bot, to helping with app testing automation. Lots of interesting cool stuff in a nice community!
Come by the IRC channel and get involved! In the mean time, enjoy Amahi 6.2!
Amahi Team
[*] This release is for the Amahi on Ubuntu release only (Fedora 14 is in maintenance mode). If you have Amahi on Ubuntu 6.1, the update is automatic you do not need to do anything (your HDA should have it by now – check under Setup > Settings).