It's been quiet and productive in the Amahi labs lately!
Today we are proud to announce an exciting new feature for our latest edition, Amahi 7.  It's the easiest way yet to access your data with mobile devices, the Amahi iOS client, and a matching app for your HDA that we call Amahi Anywhere. As the name implies, this app and the client gives you the ability to easily and securely access the data stored on your Amahi HDA from your mobile devices.
All it takes is a one-click install app on your Amahi HDA, and a client on your iPad or iPhone and you will be able to access files, stream movies, music, and more. Amahi for iOS is available now in the Apple App Store. A client for Android devices is coming soon!
Features of the iOS app: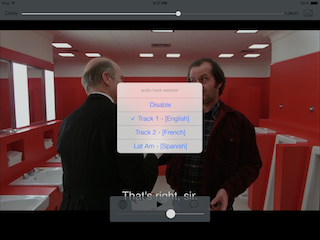 No setup, no port-forwarding, no VPN needed!
Intuitive, iOS 7 style interface
Embedded VLC iOS codebase in collaboration with VideoLAN team
Support for most popular media codes and containers like MKV, MPEG-4,
Embedded VLC player (version 2.1.0), with dynamic selection of tracks, subtitles and aspect ratio
… and more
If you are wondering what is the magic? It's the magic of Open Source FLOSS Software!
The Amahi team has created a SPDY proxy library and sample clients that makes all of the above possible. And we made it Open Source! The SPDY prococol is on track for becoming the 2.0 version of the HTTP protocol. Follow the link for all the technical details.
What's more exciting? We're working on back-porting Amahi Anywhere for Amahi 6 (on Ubuntu) and also on an Android client! Update: Amahi Anywhere is available for Amahi 6 as of December 24 2013. Merry Christmas!
To learn more about the new features and everything else that is going on with Amahi, tune in to this Wednesday's episode of The TWiT Network's "FLOSS Weekly" show who will feature the Amahi team lead Carlos Puchol!
Update: watch the FLOSS video or listen to the audio of the interview in this FLOSS weekly page.
Hosts Aaron Newcomb and Dan Lynch will grill Carlos about what is new with Amahi and what is on the horizon.
To catch it live tune Wednesday December 4th at 8:30am PST/11:30 EST/17:30 CES, or catch it recorded in the TWiT page!