We have some really exciting news!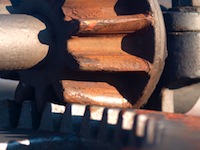 Today we're happy to announce a few cool things: mobile access to Amahi Sync files, an Android App for Amahi Sync, and (drum roll please!) a fairly stable/functional Beta release of Amahi for Ubuntu!
The team has spent the last few months revamping and strengthening the infrastructure that runs Amahi: Amahi Sync cloud storage, the dynamic DNS system, the repos, regular backups, the web site, anti-spammer fortification, etc. It's  like painting the Golden Gate bridge or washing a large building: boring, but necessary, and as soon as you are done, it's time to start over, at the other end!
Your files, On the Go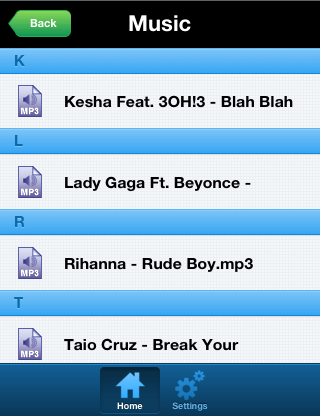 Amahi Sync is Amahi's automatic cloud syncing app, with no clients to install on your devices. Amahi Sync is available to Amahi Pro and Ninja users and is backed by Amazon Web Services storage. Become a Pro or Ninja user if you are not one yet!
The new mobile interface is a response to the explosive growth of smartphones and tablets. This release makes accessing your files easy while on the go! At work, on the road, down the block or around the world, you can access your files with mobile devices like the iPhone, the iPad, and Android devices. To use Amahi Sync in mobile mode, all you have to do is to login to Amahi from a mobile device. Natively supported documents and media files will be playable on the device straight away!
To make the mobile interface easier to access, we are simultaneously releasing an Android app. This app provides direct access to Amahi Sync mobile and your files from within an app.
On iOS, the mobile web interface of Amahi Sync makes it easy add it to the home screen by holding the home button. This makes it very close to a native app, with full screen, smooth transitions and high performance. See the screenshots to the right and below!
The roadmap for Amahi Sync is:
Provide enhanced support in new Amahi releases for multiple folders and non-public folders
Make easier and easier access to your media, like integrating seamless media players
Make using/playing playlists directly in your device with as close to native performance as possible
Seamlessly access media in your HDA
Many thanks for all Pro/Ninja users who support Amahi, who help test and enhance Amahi Sync, and Shaun McCloud for lining up the bits to make the Android app a reality!
Amahi For Ubuntu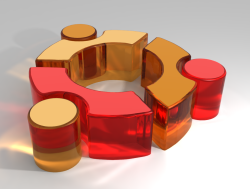 release. It's based on the 32-bit (desktop or server) version of Ubuntu 12.04 LTS (long-term support). This release has been long in the making, led by Frans, our newest member of the Amahi
core team
, through numerous features to seamlessly accommodate the platform for new OSs.
Go get it
!
To be clear, this is very much a Beta release.
What works
We have tested a number of features to make sure they work and we have verified about 60 applications. However, there are a number of apps, which do not work yet, especially the more complex ones, that also happen to be the more popular ones. So, the base system works, the installer works, most major subsystems like DNS, DHCP, app installation, MySQL, Amahi Dashboard, server management, Greyhole, shares, networking, etc., all are reportedly working.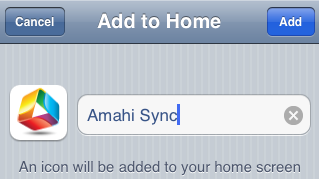 What doesn't work
x86 64bit and ARM support is not yet ready, some complex apps (VPNs, DLNA servers, Videos5, etc.) do not work yet. Stay tuned as we work to release these apps live! We will update the known issues of the Ubuntu wiki page.
What's new
The platform has a few stability bugs fixed, the version of Greyhole running is a much updated version 0.9.22.
We will support Amahi for Ubuntu 12.04 long term. We have decided to skip Fedora 16 and hop on to Fedora 17 (releasing in a few days) for the next Amahi release. Fedora 17 provides a LOT of new things that we will be able to leverage in our new platform, like ruby 1.9, rails 3 and many more virtualization stacks. Please voice your opinion in the forums as to what OS platforms we should take a look at. We will blog about our roadmap soon.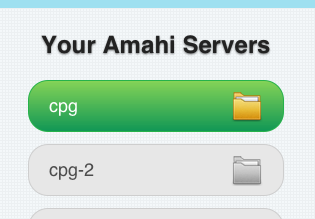 We hope you like the mobile interface to Amahi Sync and the new Ubuntu release!
Cheers!
Carlos, for the Amahi Team