Amahi 6 Beta
Recently leaked reports reveal that Amahi 6 is in Beta, with an impending release!
Today we are happy to announce the newly-renamed Amahi 6 Beta for your testing pleasure. This is Platform and Base system only, VERY FEW APPS are available at this time.  We are shooting for a mid-February full release, after the beta testing. Early users report good things about the new pre-release bits and it should only be a little bit longer till release!
Grab a Fedora 14 DVD (not the live cd!), set this url http://f14.amahi.org as a repo and you are all set to kick the tires! Please report your findings and feedback in this forum thread.
We will have a bug week starting this Saturday February 5th. Reply in the forums, or come to the IRC channel with your  favorite fixes and bugs we just *must fix* in this release:) … A link to a bug in the bug tracker is required to participate 🙂  … We will report what's new in Amahi 6 in the full release announcement but you can take a peek.
DLNA, FTP, Updates, Lots of New Apps
Amahi is becoming a media server powerhouse. Three weeks ago we released an update to the Amahi DLNA server app (now at v0.92.2), which brings stability fixes and enhanced compatibility with Samsung devices like TVs and settop boxes. Our community submitted these fixes upstream and were accepted right away!
Some other media oriented apps that are in beta still are getting some much-needed attention like MediaTomb (a transcoding DLNA server), PS3 Media Server (a PS3 centric DLNA server), CouchPotato, (an NZB downloader) and Sick Beard (a PVR for newsgroups).  We also have one cloud sharing app called Tonido. Media sharing is akey aspect of Amahi!
Did someone say FTP? We had avoided FTP (a legacy, but resilient, way to transfer files within your network) for the longest time, due to the fact that it's not secure and that FTP over SSH is supported by many clients. However, you wanted FTP, so now we have two FTP servers apps available in beta thanks to the hard efforts of sabat and Solar_: vsftp and Proftp. Contact them in IRC or the forums to help test them.  Thanks to user ksjuggalo for help in packaging vsftpd!
More apps? Check out our pipeline of new apps …  how about Monitorix to monitor your network, and your HDA? Or how about Kmotion, a nifty home surveillance app. For the hardcore in you, if you do not want to miss a beat in IRC, how about having your own IRC bouncer with ZNC? Or a nifty app to check on the real-time health stats of your system, Linfo.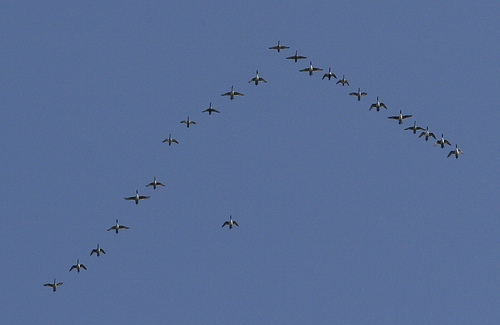 Kudos to the Community
Kudos to the community at this time where we had a large influx of new users from Windows Home Server. The team has trouble keeping up (and keeping you up-to-date!)  with everything going on in AmahiLand! We are recruiting to add to our awesome team a passionate community manager with great knack for communication to help us bring news in a concise and fun way to you faster. Interested? Get in touch with the team! (team at this domain …)
We recently have experienced more than triple the usual activity, related to Vail Fail. Lots of great feedback and some well deserved criticism on how to improve Amahi (we hear ya!). If you have spent any time in the Amahi IRC Channel, no doubt you've seen a lot of statements like "I'm new to Amahi and Linux, how do I…?" or, "I want to migrate my data from WHS Drive Extender to Amahi and Greyhole."  These questions, as well as, features, apps, and support requests have generated a flurry of development and community activity. To support this we count with an outstanding community sharing their expertise in the IRC channel, in the wiki, and in the forums. Help is always readily available. So fear not, we few, we band of intrepid explorers in the wonders of the home server are here to aid the newly converted! Welcome fearless brethren, welcome! Special thanks to those new users who hang out in #amahi to help other new users with their expertise, this is very useful!
Amahi Edge!

We had bigger plans for what we used to call Amahi 6. Today we are renaming Amahi 6 to Amahi Edge. In addition of networking improvements and fixes that we have not merged in yet, Amahi Edge is the release with the elusive new dashboard, with more performance and efficiency, a new disk wizard, widgets, gadgets, and other whizzbang tech based on Ruby on Rails 3.0.
Cheers!
The Amahi Team.